Virtual Congress Video & FAQ
With our virtual platform, it's possible for both exhibitors and attendees to be everywhere!
Experience our Virtual Congress Platform now.
Would you like to experience our virtual platform?
Contact us to book a demo.
Please see below the answers to some of the most frequently asked questions about the XX Virtual Meeting.
The Virtual Platform will be live during the Congress dates. After the Congress dates, all content is available for an additional 3 months for all registered participants.
By clicking here, sponsors and exhibitors, are able to register for the Virtual Platform.
Yes, Exhibitors will receive their login details to the Virtual Platform from our Exhibition Manager in advance.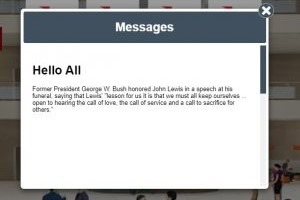 Live notifications will pop-up on the platform.
There is no limit for the number of people that can join a private and a public chat room.
All participants, speakers, sponsors and exhibitors can join any public chat room at any time, an invite is not needed. While for private chat rooms, an invite is needed from the person that creates it.
The messages in the general public chat rooms are not private. However, 1:1 messages are private.
The messages can be deleted.
Yes, the e-posters will be available since the first day of the Congress in the E-poster section. There will be two types of e-posters:
Read only e-posters – The abstract will be available for read only, but participants can send questions via chat to the author.
Read & Listen e-posters – The abstract will be available for read and there will be an audio file linked to the e-poster with a presentation from the author. Participants will also be able to send questions via chat to the author.
E-poster presenters will be contacted by the Scientific Programme Coordinator to record their audio presentation at least one month before the Congress.
An e-poster presenter should be online during the Congress hours to reply to any questions that come via chat. If any questions are asked after Congress hours, when logging in the next day, presenters will be able to see them and reply. All questions and answers are public, so everyone who is registered in the Congress will be able to see the chat.
Yes, during Congress hours there will be support from our IT team, via chat or via email, to participants, speakers, sponsors and exhibitors.
The deadlines and specs will be shared on the Congress website xx months before the start of the Congress.